Posted by Perry - 08/8/14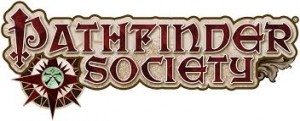 Hey folks,
A heads up that there will be a Pathfinder Society game run here at the story this Sunday, August 10. Start time: 12:30pm.
Thanks to the nice people at the Manitoba Pathfinder Lodge who run Pathfinder Society games in Winnipeg – it happens every second Sunday right here at Imagine Games.
For more information about the Pathfinder Lodge people, click here.
Posted in Misc