Posted by Perry - 08/26/14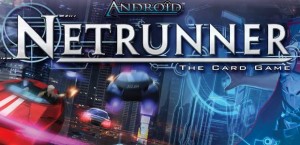 Imagine Games will be hosting an Android Netrunner tournament!
When: Sunday, September 28th, 2014
Time: 1:00pm
Entry Fee: $5
Cards allowed: EVERYTHING released up to Sept 27!
Format: Swiss Style tournament rounds
Prizes: Data pack of choice! Also, special alternate art cards, and possibly more stuff based on number of entrants.
There is a sign up sheet at the store for early registration. Maximum number of players is 16 so get in early!
Hope to see you out!
Posted in Misc