Posted by Perry - 04/15/14
April 28, 2014
1:00 pm
to
5:00 pm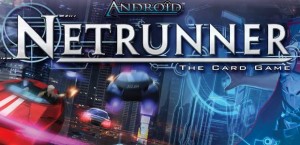 Imagine Games and Hobbies will be running
an Android Netrunner store championship event!
When: Sunday, April 27
Time: Doors open at noon, first game at 1:00pm sharp
Cost: $10
# of rounds: Variable depending on number of players (3 rounds minimum)
Prizes include: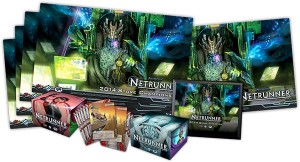 Store Champion: Store Championship 2014 Playmat + deckbox + Store Championship Plaque + 1 bye in any Regional Championship.
Runnerup: Store Championship 2014 Playmant + deckbox
3rd and 4th Place: Store Championship Playmat
Participation: All players who participate will receive an alternate Kati Jones card at the end of the event!
Other Details: 
The event will follow standard tournament rules for Android: Netrunner tournaments, available on the Fantasy Flight Website HERE). All you need to play is a Runner and Corp deck and tokens.
Preregister now at the store! We hope to see you out.
—————————————-
UPDATE (April 17):
So with the release of the new tournament rules I should let everyone know that the Imagine Store Championship will be classified as a competitive event (see the definition below, it's still very beginner friendly). It will still be a normal swiss style tournament of about 4 rounds as well. There's a sign up sheet at the front counter of the store or feel free to call or message them to put your name on there. We're up to 6 already with plenty of room for more!

Competitive Event:
Competitive events require players to have general knowledge of a game's rules. While experienced players will come to these events to compete for prizes, players should not be punished for their lack of understanding in the finer points of Android: Netrunner rules. Players can come to these events expecting a consistent experience from store to store. This tier includes Store Championships and unique, one-off events such as the X-Wing™ Wave 4 Assault at Imdaar Alpha event or the Android: Netrunner Chronos Protocol Tour.
And of course, here's a LINK to the new FAQ and Tournament rules, for everyone to peruse.